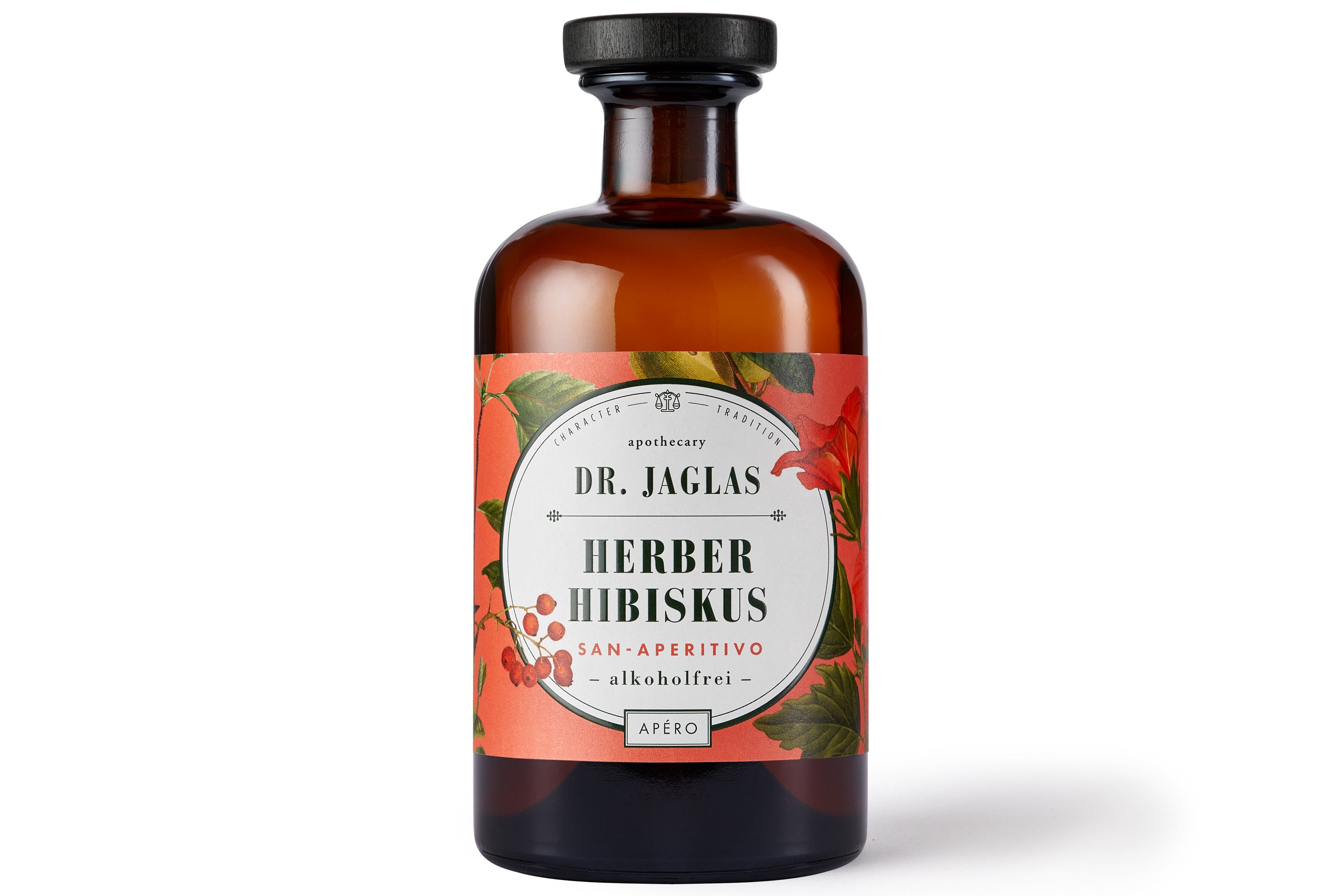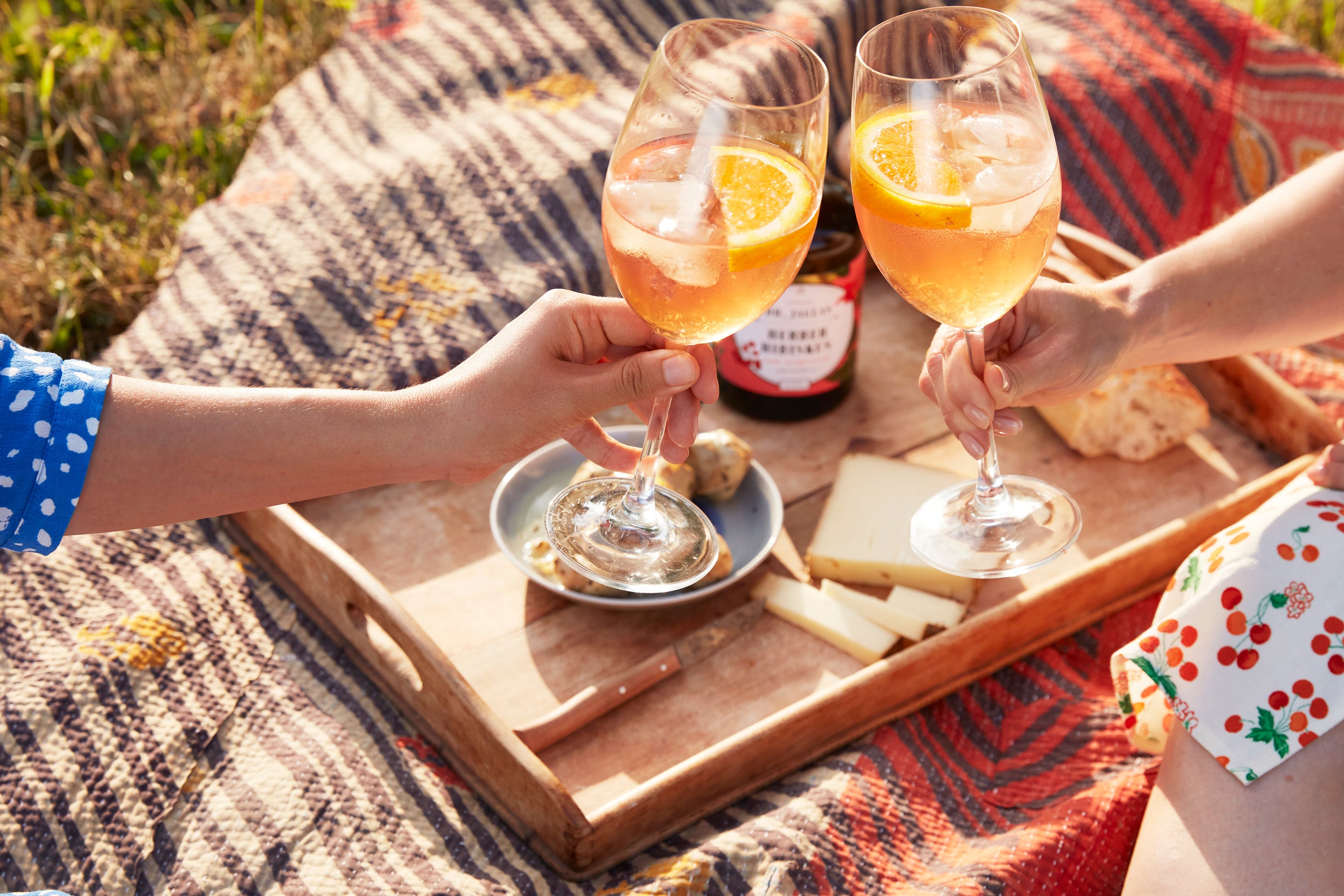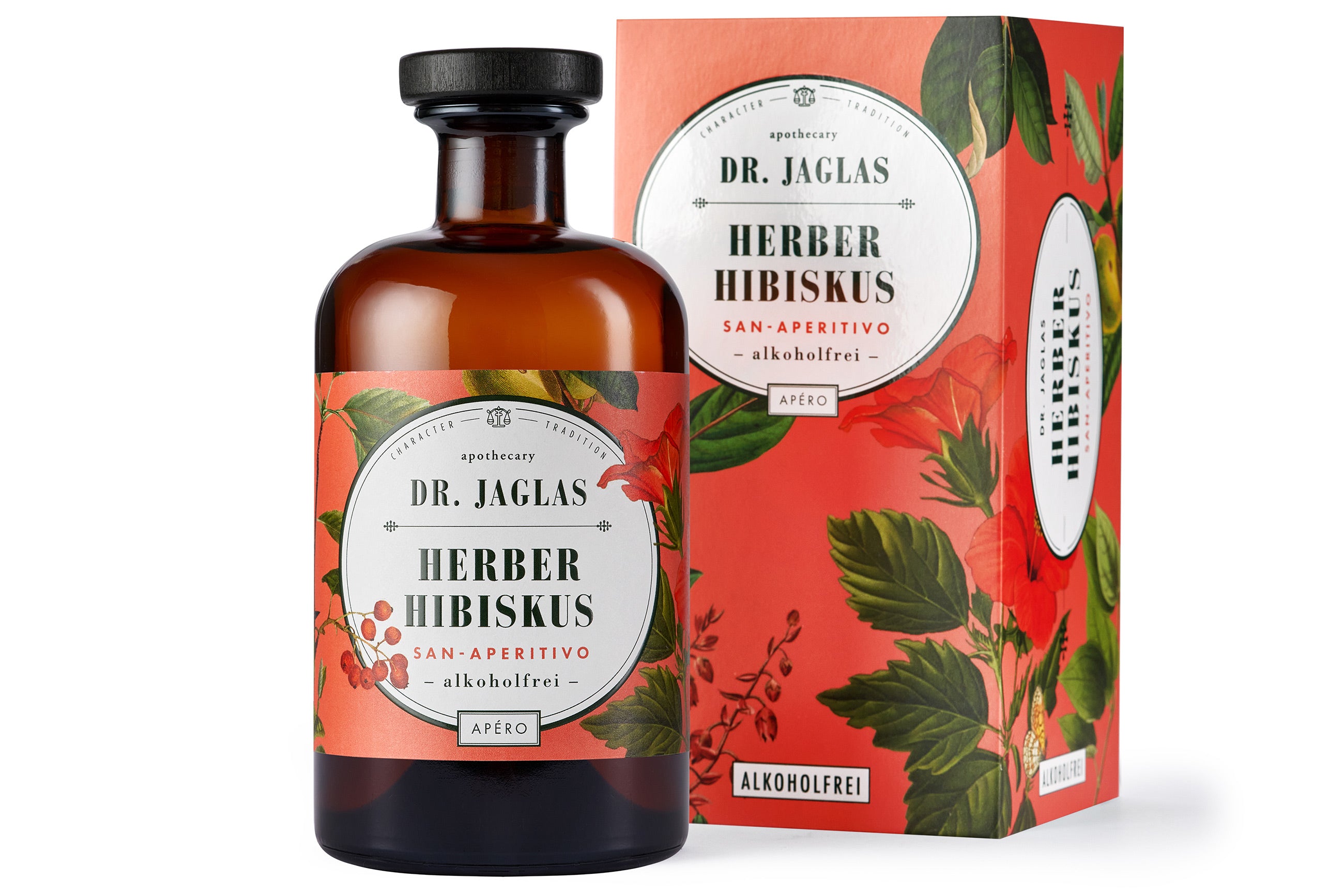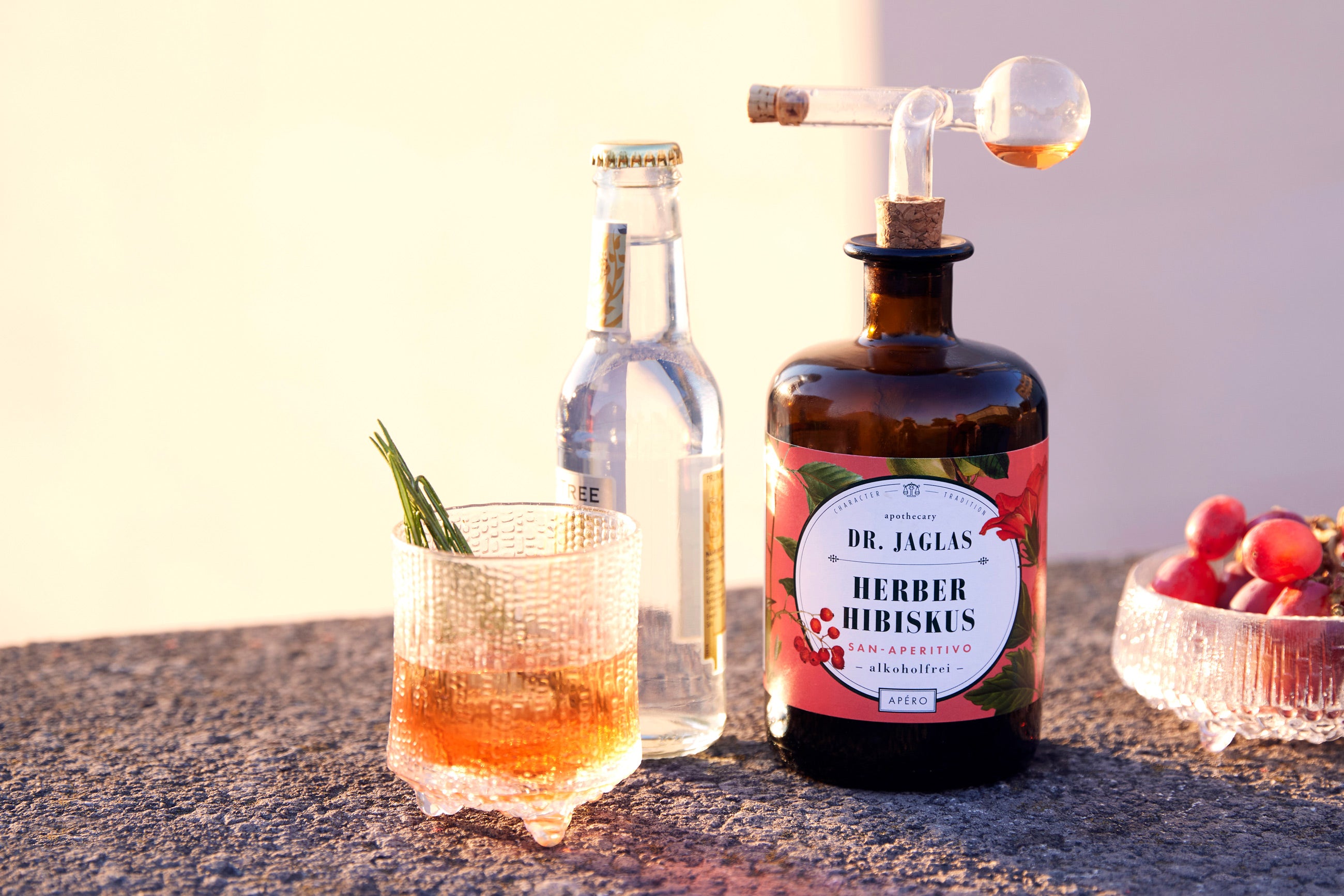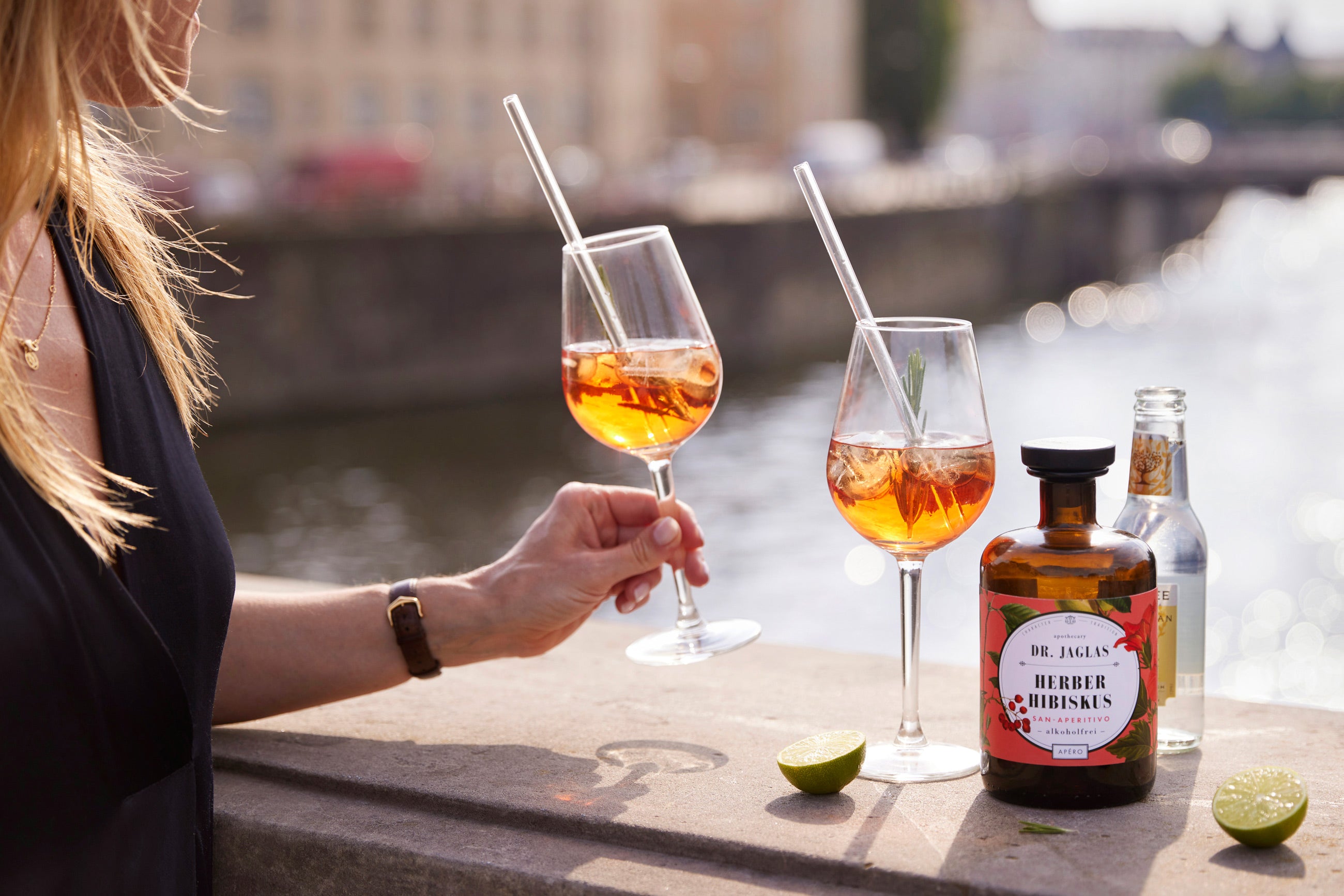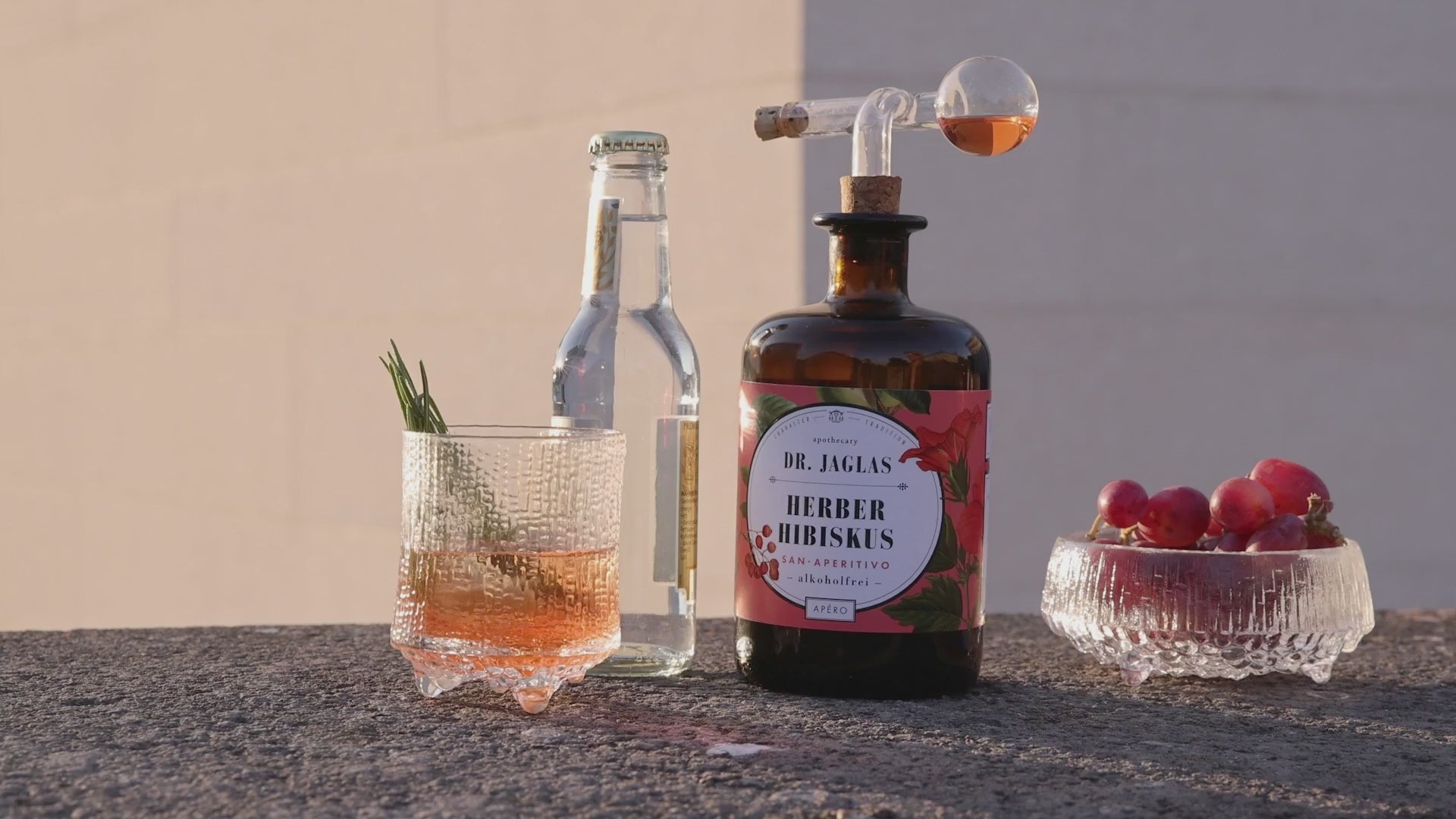 Tart Hibiscus - San Aperitivo
alkoholfreier Aperitif, 0,5l
• alkoholfreie Alternative zu Aperol
• perfekt mit Tonic und Limette als "Hibiskus Spritz"
• vegan, glutenfrei, ohne Azofarbstoffe
→ 2-3 Tage Lieferzeit (Express möglich)
→ Versandkostenfrei ab 100 €

gift card
We would be happy to write your personal greetings on a gift card and enclose it in the package.
Haben Sie noch Fragen? Wir helfen gerne
Ode an die Lebensfreude und den Moment
Charakter
Der Herbe Hibiskus zaubert allen alkoholfreien Aperitif-Liebhabern ein Lächeln ins Gesicht. Als alkoholfreie Alternative zu Aperol lädt Dr. Jaglas' Herber Hibiskus charmant zu Momenten mit einem kühlen Sommergetränk ein.
Die süße Herbe der Hibiskus-Blüten wird mit Rosmarin, Bitterorange, Vanille und Holunderbeeren abgerundet. Der alkoholfreie Aperol lässt sich perfekt mit Tonic und Limette als Hibiskus-Spritz servieren.
Überzeugend frisch, ohne Azofarbstoffe, in seiner veganen und glutenfreien Form.
Edition Am Tacheles
Der alkoholfreie Aperitif wurde ursprünglich speziell für das Berliner Stadtviertel Am Tacheles entwickelt. Das Wohngebäude "Vert" wurde von den Architekten Herzog & de Meuron gestaltet. Weitere Informationen zu "AM TACHELES" finden Sie hier!
Recipere

Dieser alkoholfreie Aperitif überzeugt durch herzhaften Hibiskusgeschmack und eine dezente Orangennote. Apotheker empfehlen ihn wärmstens.
Er lässt sich vielseitig genießen: als erfrischenden Hibiskus-Spritz mit Tonic Water oder alkoholfreiem Sekt. Servieren Sie ihn in einem Weinglas oder Tumbler, garniert mit Rosmarin oder frischen Beeren, für ein wahrhaftiges Genusserlebnis.
Signature Drink Hibiskus Spritz

40 ml Herber Hibiskus

160 ml Tonic Water
1/2 Limette oder Verjus
Weinglas, Eiswürfel, Rosmarin
Food Pairing Herber Hibiskus 

Milder Ziegenkäse, Nüsse, Schokolade 
Diese food pairings sind perfekt für den alkoholfreien Aperol von Dr. Jaglas, da sie eine harmonische Balance zwischen salzigen und süßen Aromen bieten. Der milde Ziegenkäse ergänzt die fruchtige Frische des Aperitifs, während Nüsse eine knackige Textur und nussige Nuancen hinzufügen.
Die Schokolade sorgt für eine süße, verlockende Note, die sich wunderbar mit dem Geschmacksprofil des Aperitifs ergänzt und das Genusserlebnis abrundet.
Haben Sie noch Fragen? Wir helfen gerne
Artichoke (Cynara scolymus)
Our regional artichoke leaves are bitter vegetables. Its leaves have a subtle sweetness and are rich in bitter substances, which is why they are particularly appreciated after eating. In 2013, the artichoke was voted medicinal plant of the year.
GENTIAN ROOT
Radix Gentianae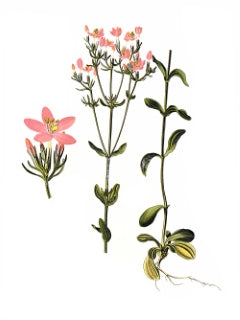 MILLENNIUM HERB
Herba Centaurii
Bitter orange peels
Cortex Aurantii Fructus Amarum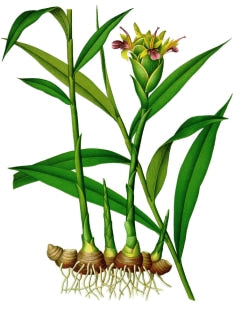 GINGER ROOT
Rhizoma Zingiberis
CARDAMOM FRUITS
Fruit Cardamomi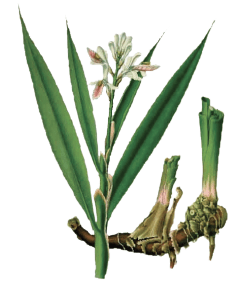 GALANGE ROOT
Rhizoma Galangae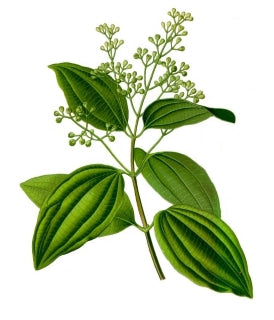 CINNAMON BARK
cortex cinnamon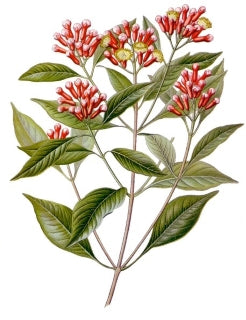 CLOVES
Flores Caryophylli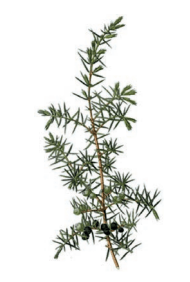 JUNIPER BERRY
Juniperi fruit
CAMPHOR
Cinnamomum camphora
LAVENDER FLOWERS
Lavandulae Flos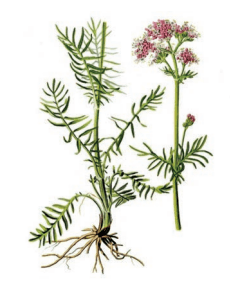 VALERIAN ROOT
Valerianae Radix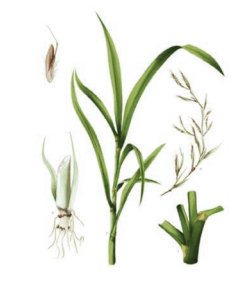 CITRONELLAGRAS
Cymbopogon Nardus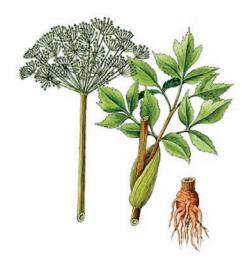 ANGELICA ROOT
Angelicae Radix
NUTMEG
Myristica Fragrans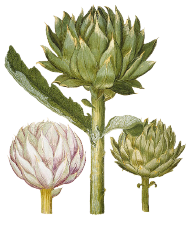 ARTICHOKE LEAVES
Cynarae Folium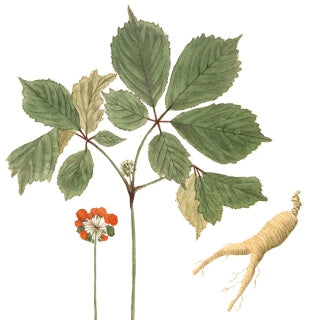 GINSENG ROOT
Ginseng radix
★

★

★

★

★

"The tasting was a real pleasure. So good that I'm thinking about whether I would like to have something so sensual and delicious at home. And that as an absolute occasional drinker. I'm absolutely thrilled."