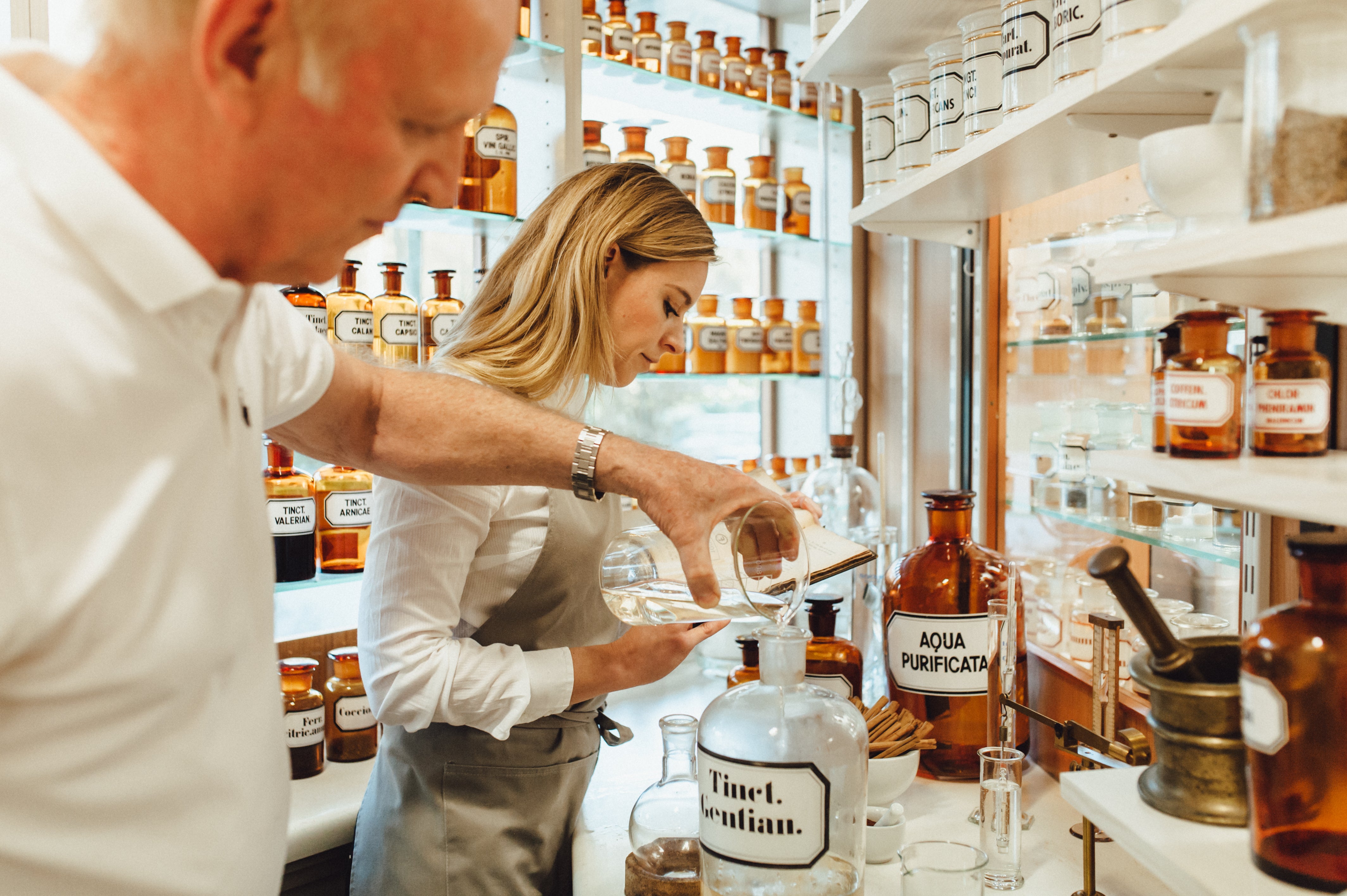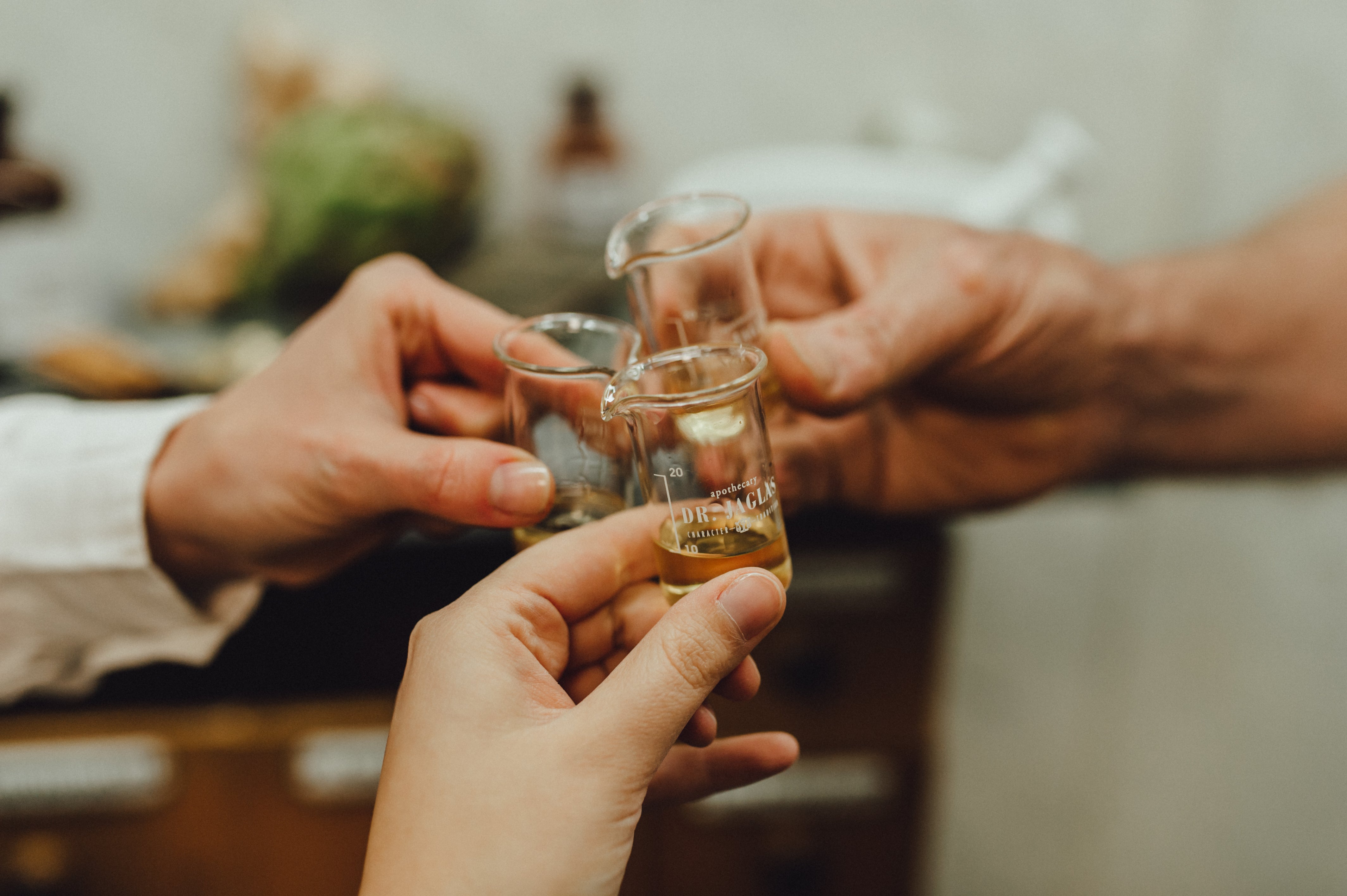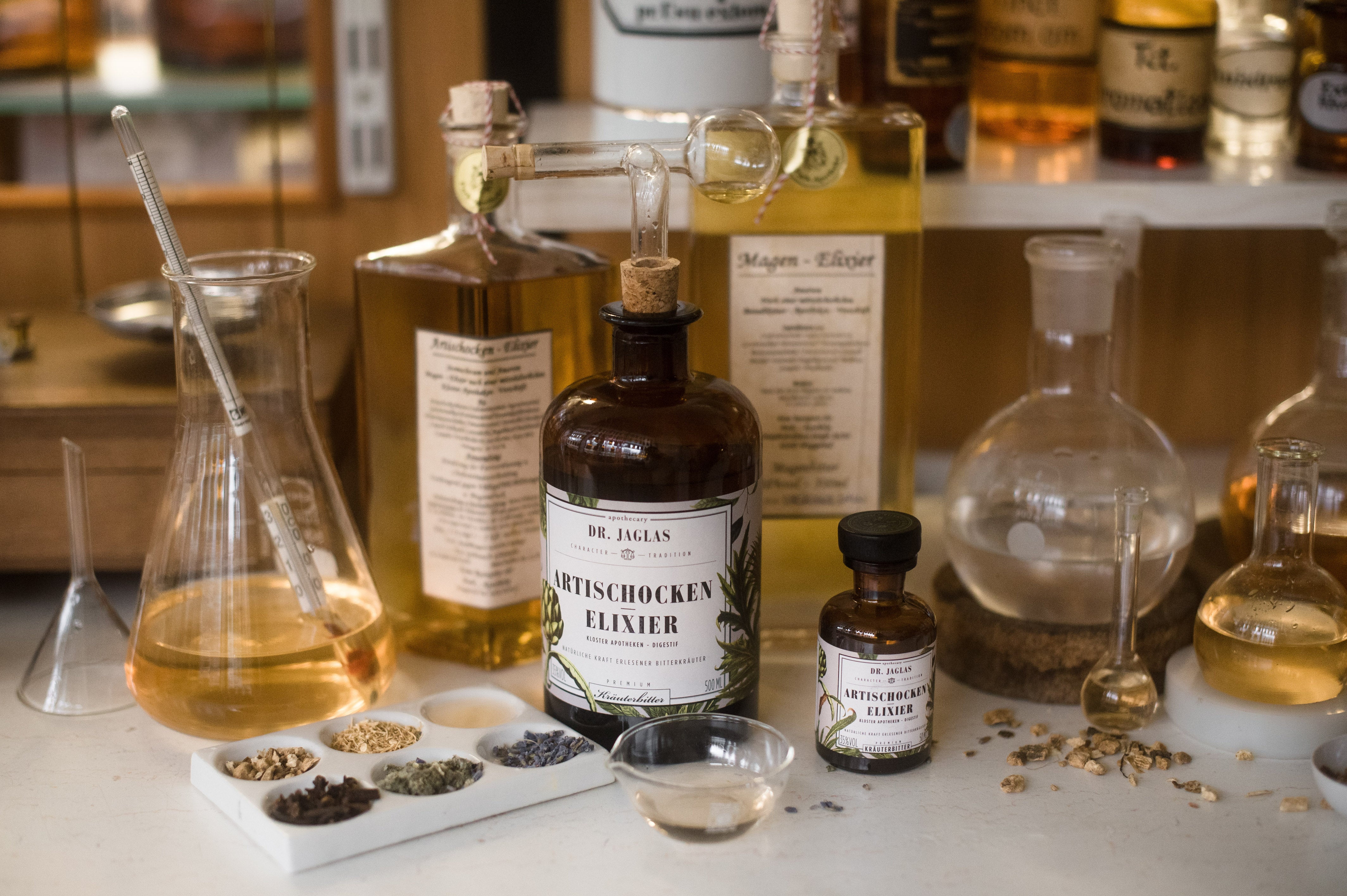 /
Every good meal needs a recipe. We use one that is centuries old.
/
recipe
For decades, the Jaglas have been producing traditional recipes in their family pharmacy and are constantly developing them further. The German Pharmacopoeia, old compendiums and traditional herbal science serve as a guide. Through the further development of selected recipes for the Dr. Jaglas - by pharmacist Dr. Christina Jagla - these herbal specialties can now also be found outside of the Bergisches Land in delicatessens, selected retailers, pharmacies and upscale restaurants - worldwide.
What's special?
(Further) development and (partial) production in the pharmacy to this day
High quality standards
Purity and content (essential oils)
Macerated herbs of the high-proof specialties are subject to German Pharmacopoeia quality
Selected bitter herbs such as centaury, gentian and cinnamon root, which are particularly enjoyed after rich meals
Many herbs from regional origins
Without additives/colors/flavorings. No sugar in the elixirs and gin
Powerfully balanced, lovely start and exceptionally long finish
★

★

★

★

★

"The tasting was a real pleasure. So good that I'm thinking about whether I would like to have something so sensual and delicious at home. And that as an absolute occasional drinker. I'm absolutely thrilled."